whereverfamily.com is the trusted source for the modern family written by award-winning journalists connected closely to family travel. Updated daily with content unique to today's traveling families, the platform features need-to-know information on planning family trips at any budget for any age group. WhereverFamily will be complemented by creative digital marketing options, including Family on the Go, and html newsletters sponsored by other brands. WhereverFamily News, a weekly e-newsletter, is sent to a select list of double-opt-in email subscribers. Each year, whereverfamily.com awards the Wherever Awards, the brands selected by the readers as the best in serving families that travel.
---
STAFF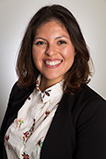 Name: Maria Angeles
Title: Account executive, Western US and Canada, Mexico & Asia/South Pacific
College: University of California, Santa Barbara
Started at FX: 2021
What historical figure, dead or alive, would you love to have dinner with? Frida Kahlo, Mexico's most-celebrated female painter. She surrounded herself with some of the most fascinating historical figures in the world and shared her life through her work.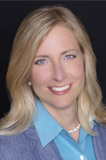 Name: Carrie Cox
Title: Account executive
College: Kansas State University
Started at FX: 2021
First Job: DJ at a radio station in Phillipsburg, Kansas
Tell us about a comical travel experience: When I was little, my family would always drive to a different destination on summer vacation with dad at the wheel and my mom reading the map. I remember one particular summer, when they kept missing the "Slauson Cutoff," and laughing about it time after time. Years later, I asked where the heck was the "Slauson Cuttoff" and how did we keep missing it? That's when my parents told me it was an old Johnny Carson bit — and a joke they never expected me to  remember!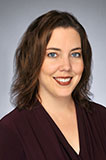 Name: Tracey Cullen
Title: Art director
College: Kutztown University
Started at FX: 2007
What has been the best example of customer service you've experienced during your travels? The customer service at Grand Velas Riviera Maya was top notch. When I went to the beach with my family, there was always someone there to assist with everything. They even brought my daughter fancy, fruity drinks when she was too shy to ask for one.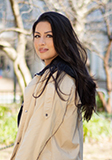 Name: Rebecca Darakhshan
Title: Account executive
College: Drexel University
Started at FX: 2023
Who is someone you admire professionally in the travel industry? Anthony Bourdain! I loved watching Anthony Bourdain: No Reservations. Through travel and food, he connected with people worldwide, leaving an enduring impact on the travel industry.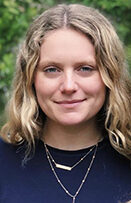 Name: Aly Evans
Title: Business development and events coordinator
College: Temple University
Started at FX: 2022
What would you be doing professionally if you weren't in your current industry? I would be a ceramics and glass artist. I went to college for visual arts, and have more than 10 years experience in both mediums. While I do miss being in the studio every day, I always make sure to work on my art and continue creating in my spare time. I think it's important to always do the things you're passionate about!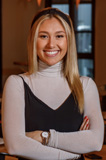 Name: Haley Fogarty
Title: Advertising manager
College: Drexel University
Started at FX: 2020
What would you be doing professionally if you weren't in your current industry: I would probably still be dancing professionally in some way. I spent my childhood and early professional career dancing and would love to continue that, whether for a sports team or teaching dance to kids.
Name: Francis X. Gallagher
Title: Publisher and CEO
College: St. Joseph's University
Started at GT: 2004
What historical figure, dead or alive, would you love to have dinner with? Abraham Lincoln, as he is the great emancipator.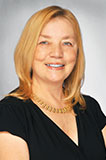 Name: Janice Hecht
Title: Senior editor
College: M.A., Wesleyan University; B.A., Southern Connecticut State University
Started at FX: 2008
What is your preferred method of travel — planes, trains, automobiles, cruise ships — and why? Traveling around Europe with a Eurail pass as a young adult, I fell in love with train travel. It's truly relaxing to sit back and watch the landscape slowly change between destinations.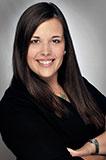 Name: Kimberly Inlander
Title: Editor in Chief
College: Syracuse University — go Orange! And I got my MA in Writing Studies from St. Joseph's University
Started at FX: 2006
Share a comical travel experience: My maiden name was Krol, and many years ago I was staying in New York City at the Gansevoort. I walked out of the hotel to many photographers and paparazzi screaming, "Kim!" Turns out, there were two Kim K.s staying at the hotel that night and the paparazzi wasn't there for me!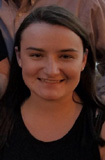 Name: Mary Melnick
Title: Social media & editorial coordinator
College: Bloomsburg University
Started at FX: August 2019
What actress or actor would play you in a movie of your life? This is a hard one but I think I would pick Scarlett Johansson! She has played a wide variety of roles and has been phenomenal in all of them — especially as Black Widow/Natasha Romanoff! She's up there on my list of favorite actresses.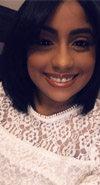 Name: Yasser Ogando
Title: Advertising and production manager
Started at FX: 2018
What is your favorite book or television show? I love reading suspenseful and mysterious stories and Mary Higgins Clark's Where Are The Children? is at the top of my list. Based on the fact I watch this show at least once a year (especially around the holidays), Friends is definitely my favorite television show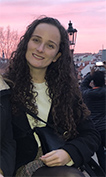 Name: Aoife O'Riordan
Title: Associate editor
College: Florida State University
Started at FX: 2021
What would you be doing professionally if you weren't in your current industry? I have always had a fascination with the criminal justice system (perhaps from listening to way too many crime podcasts) and probably would have pursued a career in that field if not for the travel industry. If not a criminal lawyer, maybe working with the Innocence Project, as it seems so fulfilling.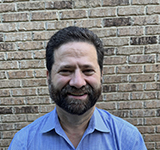 Name: Eli R. Shapiro
Title: Director of sales
College: Pennsylvania State University
Started at FX: 2023
What has been the best example of customer service you've experienced during your travels? My wife and I decided to get married in Las Vegas, before our big, traditional wedding. When we called the wedding chapel to see what our options were, they said we could do a drive-through wedding or have Elvis walk the bride down the aisle. We asked if we could have Elvis in the car with us as we drove down the Las Vegas Strip. They said they had never done it before, but they liked the idea. When the time came, they pulled up in a pink Cadillac convertible, which once belonged to Lucille Ball; with a Sammy Davis Jr. impersonator to video the wedding; a Dean Martin impersonator as the driver; the minister; and an Elvis Presley impersonator. The wedding chapel thought it was such a cool idea, they wanted to go all out. Our wedding pictures are in front of the "Welcome to Las Vegas" sign.  We have been happily married for 19 years and have a great story to tell.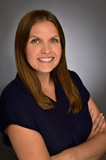 Name: Katie Skrzek
Title: Vice president/digital director
College: Fordham University
Started at FX: 2011
What historical figure, dead or alive, would you love to have dinner with? Princess Diana, as she led a fascinating life and dealt with unique challenges.
Name: Patricia Vanikiotis
Title: Associate editor/copy editor
College: Western Oregon University (Oregon College of Education)
Started at FX: 2008
Tell us about a travel nightmare: The evening before we were to fly home from Madrid after a two-week road trip on the Iberian Peninsula, my husband's wallet and passport were stolen. We had to scramble to cancel our flights, file a police report and get a temporary passport the next day at the U.S. Embassy. Two days later, after securing seats on a flight home, we arrived at the airport to learn they didn't have a record of my ticket in their system. After some panic, our travel insurance company helped track down the error, and we headed to our gate. I nearly lost it when my boarding pass wouldn't scan after several attempts, but I finally got on board. Not the best end to what had been a wonderful trip!
---
CONTRIBUTORS
Teresa Bitler
Teresa Bitler is a freelance travel writer who loves road trips, photography and new cultures. Her articles have appeared in National Geographic Traveler, Sunset, Wine Enthusiast, Sunseeker, AAA publications and online outlets, including Sherman's Travel, Yahoo! Travel and Smarter Travel. Although her daughters are now in college, she still keeps her eyes open for family-friendly destinations, activities and attractions. Teresa lives in the Phoenix area with her husband and two dogs, Charlie and Griffin. You can follow her travels on Instagram.
Debra Bokur
Writer and editor Debra Bokur is a member of the Society of American Travel Writers, with multiple awards, including a Lowell Thomas Award for Travel Journalism. She's covered global travel, wine, adventure and lifestyle for a host of publications, traveling with her husband or son whenever possible. Bokur is the author of The Fire Thief (forthcoming from Kensington Books in 2020), the first book in the Hawaii-based Dark Paradise Mysteries series.
Elyse Glickman
Elyse Glickman has two decades of journalism experience, encompassing business profiles, the hospitality industry, food and beverage, business and convention trends and family travel. In the process, she traveled to nearly 50 countries on assignment. Her resume also includes articles and photography appearing in Intermezzo, SIP, Taste & Travel, TravelAge West, C-Suite Quarterly, Bar Business, Tasting Panel, SOMM,Harper's Bazaar Malaysia,The Jewish Exponent (Philadelphia), The Jewish Journal (L.A.)and others. The Chicago native is based in Los Angeles and enjoys photography, yoga, hiking, cooking and bartending in her spare time.
Eugenia Lazaris
Eugenia Lazaris is a freelance writer with a focus on travel and fiction. She holds a bachelors degree in psychology and calls Los Angeles home where she lives with her husband. She loves to travel, cook and play with her jackhuahua, Max. A self-proclaimed foodie, Lazaris is at her happiest when she is able to combine her passions by exploring unique cuisines around the world. She has lived in America, Europe and the Middle East and is on a never-ending journey to experience everything the world has to offer.
Irvina Lew
Irvina Lew is the author of You Can't Do It All: Ideas that Work for Mothers who Work (MacMillan, 1986; Berkeley, 1990) and Moms Survival Guide (Ziploc, 1992). Her travel guides and award-winning food, travel and l'art de vivre lifestyle articles have been published in a multitude of periodicals since the mid-80s. Lew, a former French/Spanish/ESL teacher and national spokesperson for Ziploc and Contadina Pasta Ready, is a member of the Society of American Travel Writers, the American Society of Journalists and Authors and has participated in Travel Classics.
Felicity Long
Felicity Long is a contributing editor at Travel Weekly and her work has appeared in Porthole, Family Travel Forum, The Boston Globe, The Boston Herald, USA Today, AOL Travel, Family Circle, Child, Parents.com, The Los Angeles Times, Shermans Travel, Northshore magazine, South Shore Living and a host of other publications. She is also the author of Great Escapes: New England (The Countryman Press) and is the recipient of the Cacique Award and the Yo Leonardo Award for international travel writing.
Kelly Magyarics
Kelly Magyarics, DWS, is a wine, spirits, food, travel and lifestyle writer in the Washington, D.C., area. Her articles also appear in Wine Enthusiast, Liquor.com, Global Traveler, AFAR, Robb Report, Modern Luxury, Nightclub & Bar, Cheers, Alcohol Professor, Los Angeles Traveler and others. You can find Kelly on her website, Twitter and Instagram @kmagyarics.
Rina Nehdar
When she isn't wrangling her three boys in the suburbs of Los Angeles, Rina Baraz Nehdar can be found in downward facing dog, looking for organic produce or furiously trying to get everything done before everyone gets out of school. Before motherhood, Rina was a journalist for both radio and television.
She can also be found on mommyhasastory.com and lafamilytravel.com
Holly Riddle
Holly Riddle is a freelance travel, food and lifestyle writer. When not covering her favorite topics, she's probably reading about them. She lives in central Pennsylvania, with her husband and two dogs, where she also covers local food, agriculture and entertainment.
Barbara Rogers
Barbara Radcliffe Rogers grew up traveling with her parents and brother, and continues to travel with her own children. Whether it's camping with toddlers in New Hampshire, cruising the Mediterranean with tweens or exploring Lisbon with a 16-year-old, she's been there and done that — and has lots of tips to offer. Rogers is author of several guidebooks (including one on family travel) and is a regular contributor to Global Traveler.